PowerPoint is a great tool - but it's not the only option!
PowerPoint is a staple in every trainer's toolkit, however, some can find it very limiting in what can be incorporated to provide interesting and engaging presentations. Enter alternative presentation options which offer exciting ways to design eye-catching and contemporary presentations!
Join this session to learn about some different platforms offering dynamic presentation design options - some are PPT 'alternatives'; some are different altogether!
Explore what else is out there, look at options that can lift your presentations to the next level, and consider alternatives to make your content that little bit different from the rest.
Registrants will receive a complimentary copy of Guide to alternative presentations platforms beyond PowerPoint
Curious how this session supports TAE currency? It feeds into requirements listed below

 TAEDEL411
PC3.4 - Present information to individuals and groups using presentation techniques and aids
KE - training practices, methods and techniques... that build skills in presenting and in applying presentation aids

 TAEDEL413
KE - training practices, methods and techniques... that build skills in presenting and in applying presentation aids

 TAEDEL511
KE - techniques appropriate to e-learning, including presentation and presentation aids
KE - practices, methods and techniques that promote safe and inclusive e-learning environments, including those that build skills in presenting and applying presentation aids
The other session in this series about leveraging strategies for interesting learning is: 
Other Details:
Recorded - March 2023
Duration - Approx. 60 mins
Access - 30 days from date of purchase
Past Feedback:
Here's what others who watched this session had to say:
"Thankyou so much :) This was great now to find some time to play with them all and make my business workshops way more entertaining" 
"Just trialled with my touchscreen, it works!"
"Thanks so much for showing us these new ideas to use"
"Thank you so much - this was great. Always good to get fresh ideas"
How to access the event recording

Replay of the Recorded Live Webinar
About this course
$60.00

5 lessons

1 hour of video content
Quick Links to Popular PD Areas
Allison W Miller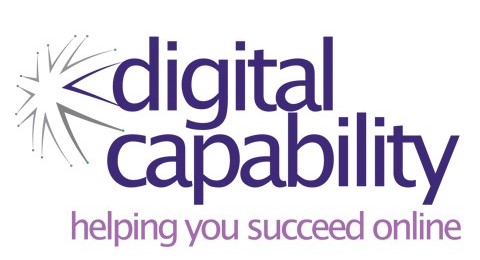 Allison W Miller is the Director and Lead Consultant of Digital Capability, an organisation which specialises in cutting edge online learning and online business strategies and solutions. 
Allison has a Master of Learning and Development (Organisational Development), Graduate Certificate in Innovation and Entrepreneurship, Bachelor of Education (Secondary Business), Diploma of VET, Certificate IV in Training and Assessment, Diploma of Business, Certificate IV in Business Administration and Certificate III in Government.
Allison has been involved in education and training for over twenty-five years as an educator, e-learning leader and innovator, and as a disruptive change manager.  Allison also helps businesses take advantage of opportunities in a digital world through supporting them to think strategically when using digital technologies.
Allison also leads ePortfolios Australia – a professional network which aims to support the use of e-portfolio practice in Australia and beyond through professional development activities and the sharing of research, resources, ideas and practice.  In this role, Allison works with individuals from leading educational institutions, both within Australia and in Europe, New Zealand and North America.
Allison specialises in building digital capability in organisations and individuals through action-based learning techniques which utilise creative thinking, collaboration and problem-solving techniques.  Allison also uses e-mentoring and e-coaching techniques to develop digital mindsets which embeds digital-first thinking.
Allison also helps educational organisations ensure that their training and assessment is effective, engaging and compliant, especially online.  
Allison uses her extensive education and experience to ensure her clients use strategic thinking on e-designs and e-implementations, basing her information on tried and tested current, as well as emerging, digital capability and business development strategies.  
Allison's wide-ranging project management experience ensures the projects she is involved in are successful by being well planned and managed, and that the right stakeholders are consulted, engaged and involved to ensure project goals are achieved.

Allison's current educator experience includes facilitating fully online, post-graduate ICT programs which enable international students to gain Australian workplace and business experience for the Australian Computer Society.  She is also a DeakinCo. Credential Assessor, assessing credentials in a broad range of professional and business areas, up to and including the Master/Expert level.  Allison also has experience delivering accredited online training and assessing in the areas of the Diploma in VET, Diploma of Training Design and Development and Certificate IV in Training and Assessment for Swinburne University of Technology, as well as the Certificate II in Business up to Diploma of Business and the Diploma of Business Administration for TAFE SA.
Contact and connect with Allison: