Are you in the market right now?
A business sale transaction can be life changing - for the good or not so good.  Given this is one of the most important things you ever do, it needs to be approached appropriately.
The webinar with David Jepsen will provide clarity on this issue by discussing:
What is going on with RTO sales right now

Ways to get the best sale price

What to do in preparation for a transaction

How to avoid mistakes

Whether you need expert assistance

The importance of the correct structure
This is an information session that is an absolute must if you're in the market to buy or sell an RTO. It's also good homework if you're thinking of buying or selling in the near future.
1

Important information to access the webinar

Replay of the Recorded Live Webinar
Quick Links to Popular PD Areas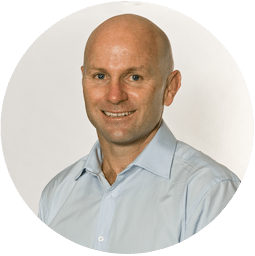 David Jepsen
With over 25 years' experience as a practicing CA, David Jepsen is the Founder and Principal of RTO Accountants. David started his career at KPMG, moving onto mid-tier accounting firms and commercial roles with Citigroup, Zurich, CBA and others in Sydney and London before setting up an accounting practice in 2001. Offering commercial and realistic advice, David believes the foundation for business success is built upon strong, trusted and lasting client partnerships.
David is commercially minded and works collaboratively with clients to develop strategies and solutions for complex business challenges. Having worked in accounting firms as well as public and private businesses, David has a breadth of experience in accounting, taxation, business advisory, financial control and CFO roles, ensuring his clients receive top-level, expert advice.
With extensive experience working with RTOs and training businesses, David has been heavily involved in advising and negotiating the sale of training businesses.
A passionate Rugby fanatic, David played and had extensive involvement at both Randwick and Woollahra. While his playing days are behind him, he still loves and avidly follows the game. David also takes part in various other sporting pursuits, including yoga, running and competing in ocean kayak races.
Contact and connect with David:
E: david@rtoaccountants.com.au